SDK - Visual Search Toolkit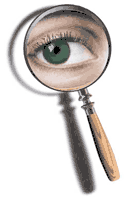 The eVe SDK is a powerful suite of Java component development tools that enable you to build, test, and publish your own eVe-powered, visual search applications. The toolkit supports format conversions, image analysis, automatic segmentation and clustering indexes for very rapid search and retrieval.
Get the SDK:
To receive password access to download the free developer evaluation version of the eVe SDK, please complete the SDK Sign-up form.
(If you have previously signed up for an earlier version of the eVe SDK, you may upgrade to the latest version using your exisiting username and password.)
What's new in version eVe 3 Professional? (released Sept. 19, 2001)
To review the new features in eVe 3 Professional check out About eVe 3 Professional.
System Requirements:
The SDK is currently available for Win32, Mac OS X, Linux, IRIX and Solaris operating systems.
Usage Restrictions:
The free developer evaluation SDK is limited to 500 images. This should be adequate for you to evaluate the API, create software applications for personal use or develop custom application prototypes that you can present to potential clients or in-house management.
Support:
For support on the SDK, please make use of the Discussion Boards or the eVision Newsgroup.
Future Versions:
The next scheduled release of the eVe SDK is eVe 4 Professional. To review the upcoming features check out What's Next.